Let Us Do The Driving To Make it a Prom Night They'll Remember!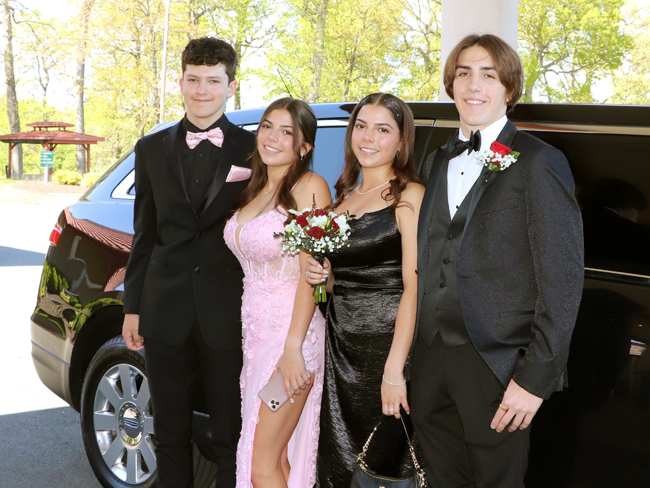 Dressed in their formal wear, and ready to celebrate, there's no better way for young people to get the most from their prom, homecoming or formal experience than by arriving in a luxurious limousine or party bus.
Arrange for a truly special night for your high school student. We'll ensure that the night is extraordinary as we take them to dinner and then on to the big event in our professionally chauffeured sedans, stretch limousines or limo buses.
Suggested vehicles for parties of 2-8 people:
Suggested vehicles for parties of 10 people or more:
Susquehanna Valley Limousine Service is proud to have provided premiere prom transportation in Pennsylvania since 1995.
Northumberland, Sunbury, Lewisburg, Philadelphia, Harrisburg, Wilkes-Barre, Hershey, Williamsport, State College, and surrounding counties.
Teen Tips for Successful Prom Transportation:
Book early. The demand for transportation can be overwhelming due to proms, graduations and weddings! Decide early who will be in your group so that you can book your reservations and get the vehicle you want.
Allow plenty of time for photos. You're definitely going to want some memories, so plan to meet-up for pre-prom photos at one location. You can even ask the driver to position the vehicle to be part of the shot!
Parent Tips for Successful Prom Transportation:
Give Susquehanna Valley Limousine the rules. That's right, the chauffeur will abide by all rules you set forth and will make sure to pick up and drop off your teens at a designated hour and at designated locations only.
Enjoy the moment. Our chauffeurs are trained and familiar with transporting excited passengers, so they know how to keep things under control.