Susquehanna Valley Taxi Service
Safe. Affordable. Reliable.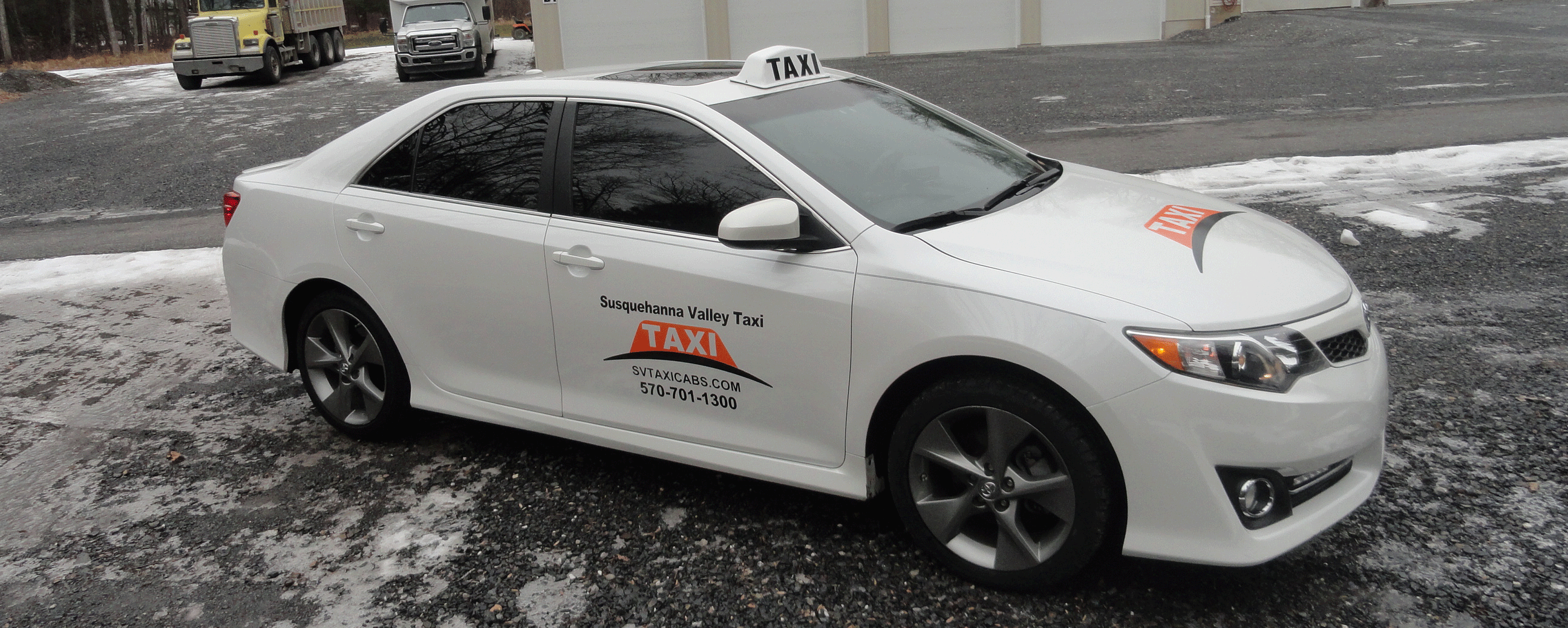 Get limousine-style service in a Taxi!
Susquehanna Valley Taxi uses the same customer service style as our sister company, Susquehanna Valley Limousine. So you can trust that you will receive safe, prompt and courteous transportation.
Our trained drivers are uniformed and smoke-free. Our taxi cabs are clean and late-model.
Our knowledgeable team is required to undergo and pass both a local and federal background check, as well as drug screenings to ensure your safety and the safety of others.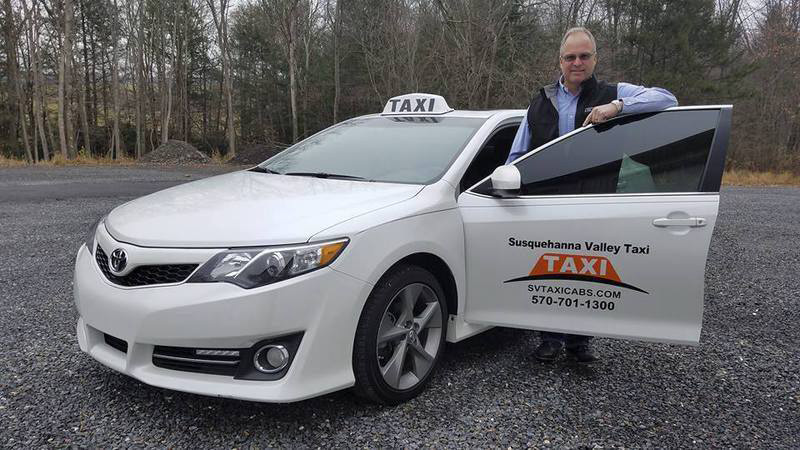 Operating Hours:
Sunday – Thursday:  7am – 10pm
Friday – Saturday:  7am – 2am
Customers who need transportation services outside the our regular operating hours can do so by making a reservation at least 12 hours in advance.
Service Area:
We currently serve Northumberland, Snyder, and Union counties.
Payment:
In addition to accepting cash, we offer in-car credit card services that make payment a breeze.
APP: 
For your convenience, download our app that will allow you to schedule a pick-up and pay your fare through your smartphone or tablet!